How many times have you submitted a resume for an open job yet never received a response? How many times have you gone through the grueling process of submitting long job applications only to return empty-handed? Have you ever wondered "what am I doing wrong?"
There can be several reasons as to why your application isn't getting the right attention. Maybe your resume isn't ATS friendly or maybe your application never makes it to the right recruiter. Let's not forget that our market is extremely competitive right now. With the change in work environment after the pandemic, people are choosing the comfort of their home instead of working from an office. Post Covid, you're given the chance to apply for a job without location or geographical code being a barrier.
What are the most important factors you should focus on while looking for a job? Job seekers now want flexibility, growth, the right opportunity, as well as a supportive environment. Is the recruitment industry ready to offer you this? What should you do on your part?
Identify your goals
Your resume is the key to your success. An unorganized resume can lead to a negative impression. Recruiters want to see exactly what you've worked on and how you plan to contribute to your new role. Be concise and straight to the point.
The labor market is chaotic right now. If your resume is not meticulously organized, chances are that you may never be seen by the right person. Identify your goals and target the specific industry you're looking for. Narrowing down your search will open more opportunities rather than randomly applying to every place that is hiring. Don't forget to always keep a positive mindset during the entire process.
Another thing to keep in mind is that LinkedIn plays a crucial role in hiring. It is a platform that recruiters use to verify a candidate's profile or seek out prospective candidates. Strong connections and networking will lead you to the right people. We're going through an unsettled job market right now. With people frequently switching jobs to suit their own comfort level, networking is the key to staying ahead in this market. Build a strong profile on platforms such as LinkedIn, Dice, Indeed, etc.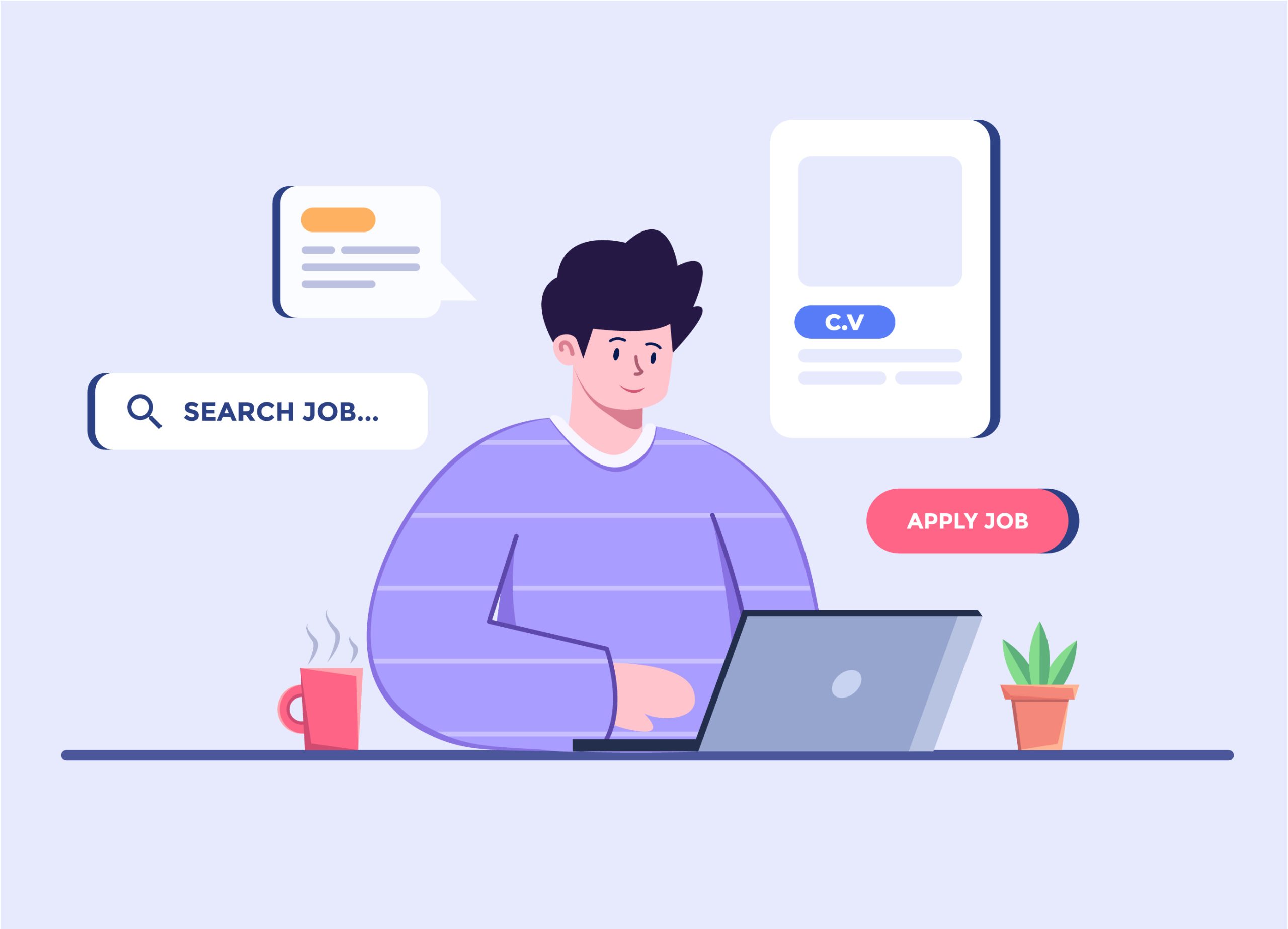 Self-Research
It is crucial to research every organization you might interview with. If you're a job seeker trying to get out of a toxic work culture, you can't afford to move to another company with a similar environment. You need to set your priorities straight and do your own research.
Recruitment has become entirely virtual now. Previously, when you went to a company for an interview, you could make a fair deduction of the work culture and the people in the office. The virtual recruitment and Zoom call environment make it impossible for a candidate to get a fair idea about a company. You're not only skeptical about oversharing but also nervous about how they might interpret your opinion. Lay down some basic rules and ask questions about the company values, your department, your area, and how you can contribute effectively. Clear communication is necessary in this market.
With the rise of health precautions post 2020, people prefer work-from-home. They want flexibility and an environment that allows them to keep work-life balance. Let us face the facts here. After 2 years of work-from-home, it will be difficult for anybody to stick to entirely work-from-office stature. You're used to staying at home with your loved ones and fulfilling your duties. You can't give up the balance just like that. People need either a hybrid system or an option to choose remote.
Employees are still adjusting to the transition that the pandemic brought on. Many people are even leaving jobs without a backup. Some have decided to an entire career switch. The recruitment industry is still in a chaotic situation.
An unclouded vision of what you want your career to look like and how you want to approach your goals is profoundly important.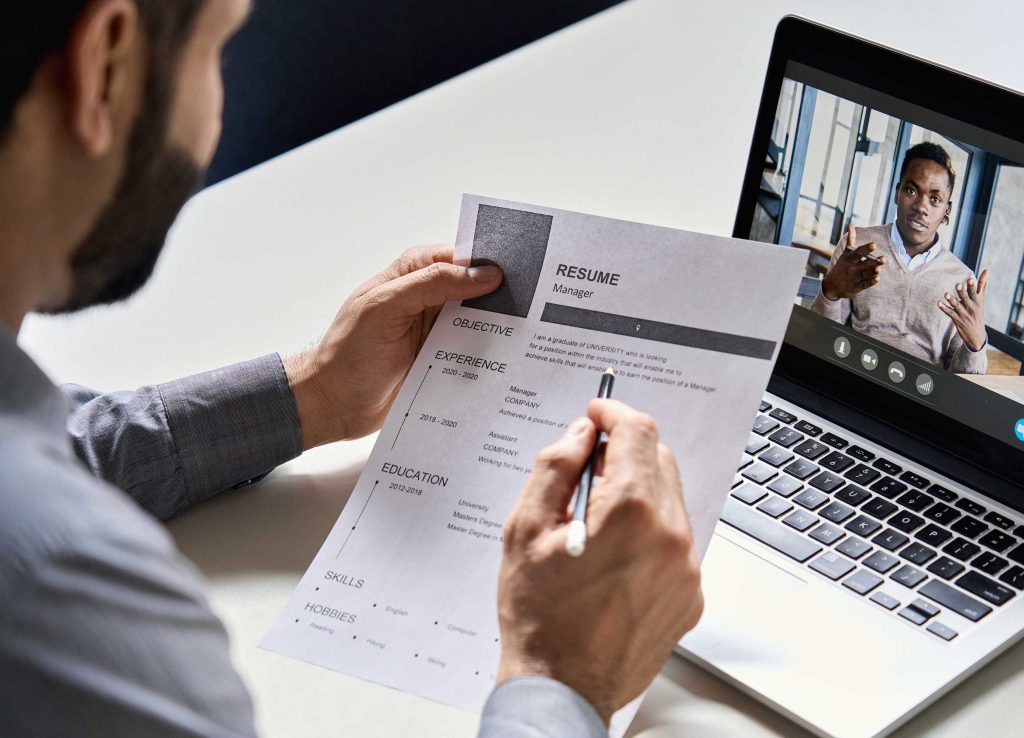 The plight of job seekers and the recruitment industry
There are people who have increased their skillset in their free time and are looking to switch careers. The pandemic gave them ample opportunities to sort out their priorities and grow into their desired fields. They've attended courses and gained better insight about the current market. How will they leverage their new-found skills if people aren't willing to take a chance on them?
Many organizations aren't willing to hire unexperienced people because they think it will be a jarring task to train them. However, it is easier to train and mold someone with no experience. You get the chance to train them according to the job requirement. It is high time companies step up and give new talents a chance. The shuffled and unsettled market is still adjusting to the new norms. Why not give them a chance and see how they can contribute effectively? Everyone deserves a fair chance to prove their skills. It is true that the pandemic has put everyone at flight risk, but it takes one single person to step up and make the change.
Be it the organization or the employee, workers will eventually settle down in their new roles. However, the great reshuffling has most definitely changed job priorities as well as workplace edicts. While businesses are still figuring out what works best for them, employees are getting settled in their new roles. The reshuffling has taught us a lot about how work can be done even in dire conditions.
For any queries, reach out to us.